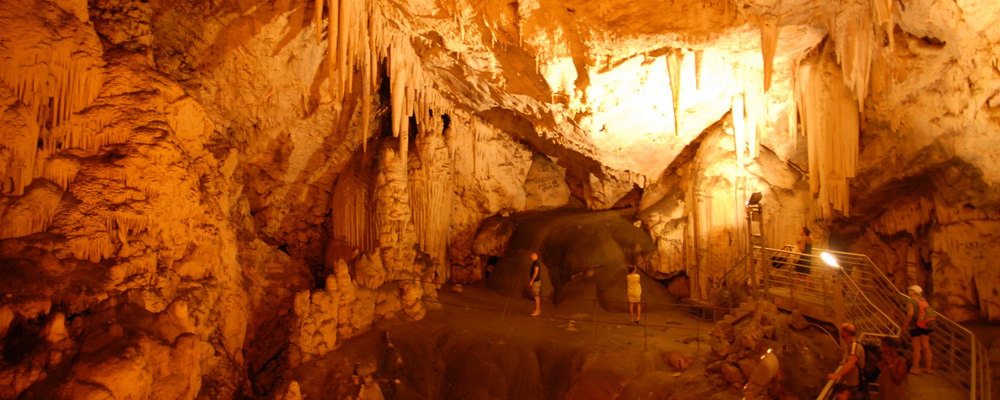 One of the most important sights there are in Antiparos, is the cave. The cave of Antiparos is a historic, archaeological find that has been decorating the island for thousands of years. It is of big importance because of its beautiful natural habitat, it's also of great archaeological concern as Stone Age findings have been found inside.  The cave is decorated by beautiful stalactites and stalagmites. Its located 171m above sea level, with its temperature in winter around 15C. It is about 5.600 sq.m. Its maximum depth is around 15m and going down is easy by using a staircase.
The local government, maintains and upgrades it every year so visitors cant enter more easily and safer.
The cave is open for visits, from April to October from 10:00 to 18:00.
The ticket costs 6€
You can go from Paros to Antiparos and visit the cave very easily, as long as you have a rental car, and we can give you the needed directions.